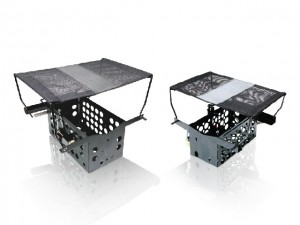 PL / QL Launcher
The PL and QL bird launcher systems are great tools to help train your hunting dog. The PL launcher is designed for pheasant and chukar size game birds. The QL launcher is designed for quail or barn pigeon size birds.
$305.99                                      $179.99
RR Deluxe
Designed for the Dogtra PL and QL bird launchers but is compatible with most after-market bird/bumper launcher systems. The RR Deluxe features the most advanced technology to help sharpen your dogs? skills for upland hunting, retriever work, or for competitions.
Features
Advanced 2 port system so you can run two launchers off one receiver (extension cable required)
Dual sound attention getter features a realistic duck or beep sound
A maximum of 16 launchers can be operated off a single transmitter (extra receivers required)
User friendly coding means you can add extra receivers and match them any time, anywhere
1 mile range
Long lasting rechargeable Ni-MH batteries, chargers included
Multi colored LED light battery life indicator.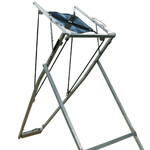 New G5 model for 2015
New – Smaller Size – 69″
New – Lighter Weight – 17#
New – 3 Power Settings
Limited Time Offer – Free Storage Case with every Hunt Tester G5
The Hunt Tester™ G5 has been redesigned for 2015. While still offering its awesome performance that the largest model in the Zinger Winger line we have reduced the overall length and weight of the winger considerable. The overall length is now 69″ down from 74″. The weight drops just over a pound to 17lbs. The smaller size will make it easier to carry in and out of the field as well as transport in smaller vehicles. Another added benefit to the smaller size is that the shipping costs will be greatly reduced. The smaller size of the Hunt Tester G5 will mean it ships in a smaller box without incurring oversize fees from UPS. This was a problem with our earlier models. Performance is maintained as the rubber length has been modified in order to obtain the force needed to throw the heaviest birds. The Hunt Tester G5 launches a jaw dropping, eye popping mark. The length of time the bird sails thru the air is enough to make the steadiest of dogs break. Better be ready!
If you want the highest and longest mark you can possibly achieve then this model is for you.
When combined with the Dogtra remote electronics it becomes an important part of your dog training equipment that will quickly improve your dogs marking ability. In order for your dog to successfully compete on a consistent basis they must be shown marks (in their daily training) that have the same distance, arc and height of marks seen at your weekend Hunt Tests and Field Trials. A remote Zinger Winger™ is a must for training by yourself. More champion retrievers have been trained using Zinger Winger™ remote launchers than any other winger on the market.
The Hunt Tester™ G5 features our heavy duty hinges and rubber tubing, 3 sets of anchor hooks to offer you multiple settings for adjusting the height and distance of the throw. It features our exclusive servo actuated Multi-Shot Sound™ release mechanism which fires 209, .22 and .32 caliber blanks. The shot fires as soon as the mark is launched allowing your dog to more easily mark the bird as it sails thru the air. This increases the dogs chance of finding the bird and instills a successful attitude in the dog. The .22 and .32 caliber ports give you the ability to shoot an extra loud report for the dog to hear. The .32 blanks are similar to a 12 gauge shot and are perfect for Field Trial type marks. It's also important to remember that the winger can be operated without firing a blank for a silent launch.
Each Zinger Winger™ now comes standard with our Rolling Release™ pouch bolt. This release bolt is designed to provide the winger with a smooth and flawless launch while eliminating any possible hang ups of your winger pouch and misfiring of the primers due to worn eyebolts and metal wear. No maintenance is required.
The Hunt Tester G5™ will launch ducks, pheasants, pigeons, Dokkens, and bumpers as well as live flyers. It weighs 17 pounds and measures 69″ x 1 1/2″ x 25″ when folded flat. Its versatility allows the user to quickly choose direction, arc and height of the throw. New to the HT is the ability to choose between 3 different throw options. An optional carrying case is available for this unit. Compatible with Dogtra, SportDog or Tritronics Remote Electronics (Except Manual Version).
USA orders ship from our Niagara Falls, NY outlet, Canadian orders ship from our Ontario outlet. All Zinger Wingers™ are "Made in Canada" using parts and suppliers from both the USA and Canada. $479.99