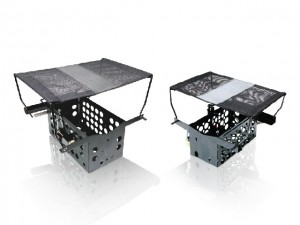 PL / QL Launcher
The PL and QL bird launcher systems are great tools to help train your hunting dog. The PL launcher is designed for pheasant and chukar size game birds. The QL launcher is designed for quail or barn pigeon size birds.
$305.99                                      $179.99
RR Deluxe
Designed for the Dogtra PL and QL bird launchers but is compatible with most after-market bird/bumper launcher systems. The RR Deluxe features the most advanced technology to help sharpen your dogs? skills for upland hunting, retriever work, or for competitions.
Features
Advanced 2 port system so you can run two launchers off one receiver (extension cable required)
Dual sound attention getter features a realistic duck or beep sound
A maximum of 16 launchers can be operated off a single transmitter (extra receivers required)
User friendly coding means you can add extra receivers and match them any time, anywhere
1 mile range
Long lasting rechargeable Ni-MH batteries, chargers included
Multi colored LED light battery life indicator.