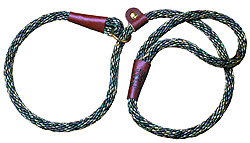 British Style Slip
Leash and Collar in One. This product used for many years by trainers and handlers in field and show, now adapted for exercise, training and field use. Leash and collar in one design allows for correction and ease of use. Adjustable leather slide eliminates slipping off, yet releases properly in relaxed position. Handy for exercise of breezing out at rest stops 1/2″ 6′ lengths.
$16.95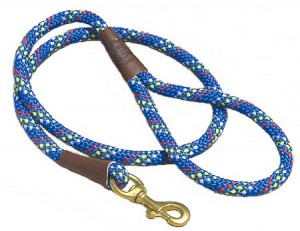 Snap Leads
The Snap Leash is the perfect solution for exercise and training whether walking in the park or field. This leash matches our Double Braid Collars/Junior Collars. The solid brass bolt is non-corrosive.
$16.95
Yeager Type Lead
German style leather hunting leads hand crafted with brass hardware. We also make leads to order ask for price.
$45.00