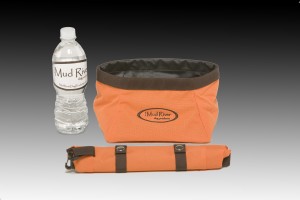 While most dogs will drink out of a water bottle in the field, this rarely provides adequate hydration. The Renegade is compact and rolls to fit in even the smallest space or can be attached to any belt loop, vest, or kennel.
Construction: 420D Nylon with a leak proof liner
Straps to secure bowl when rolled with snap closure
Quick clip for securing to a bag, vest, or kennel
Capacity: 12.5 cups / 102 oz.
Usage: Food and Water
The Renegade Water Bowl $12.95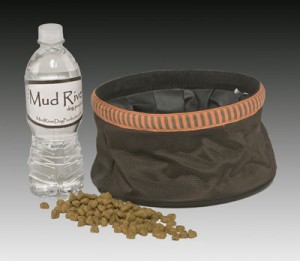 The Quick Quack
Food and water is a staple of any dogs' day. It is our belief that they should enjoy eating and drinking out of one very cool bowl. $15.00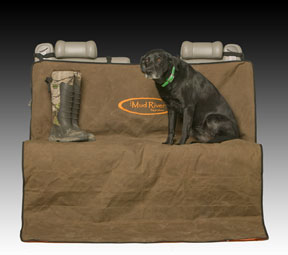 The Mud River team spends countless hour with our dogs in the field and traveling to and from events.
We designed the 2 Barrel not only as an alternative travel option for our friends but to keep your vehicle clean from dirty dogs,muddy boots,or hunting buddies
Construction: The two sided utility mat comes with one side covered in Wax Canvas and the other covered in 410 Nylon. We filled the mat with MicroLite2 insulation to assure your friend travels in comfort.
4 D-Rings and 4 adjustable straps allow for a custom fit
Cleaning and care made easy- just spray or wipe off with water and lay out to allow for self drying
Dimensions: 68L x 56W $85.00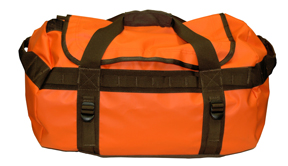 An innovative way to hit the road, The Traveler was inspired from time well spent on the road with our Canine Companions.
First things first and that's the truth the first thing our canine will do when airing is head straight to the unloading zone (you know the one by the tire, where all your bags are being unloaded) and take a hike…
The Traveler was designed to protect your belongings from this hard to break habit.
Construction:
PVC (exterior)
PVC w/ Nylon layered bottom
D -zip with zip flap
Interior taped seams
Internal mesh pocket
2 handles and 1 shoulder strap
Nylon web handles
Sizes:
Small: 20″ x 14″ x 14″
Medium: 25″ x 16″ x 16″
Large: 30″ x 18.5″ x 18.5″
Home of the National Field Trial for All-Age Bird Dogs since 1915, the Ames Plantation in Grand Junction, TN is well known for its heritage, history, and culture.
The Ames has played a pivotal role in celebrating, preserving and educating people on the tradition of life in the Old South.
It is our belief that tradition is unique and irreplaceable, and ours to preserve.
Heavy-duty rip-stop nylon
Water resistant
Partitioned foam folds flat for storage
D-Ring
50″
$34.95